Teach For Success t4s
Online education tool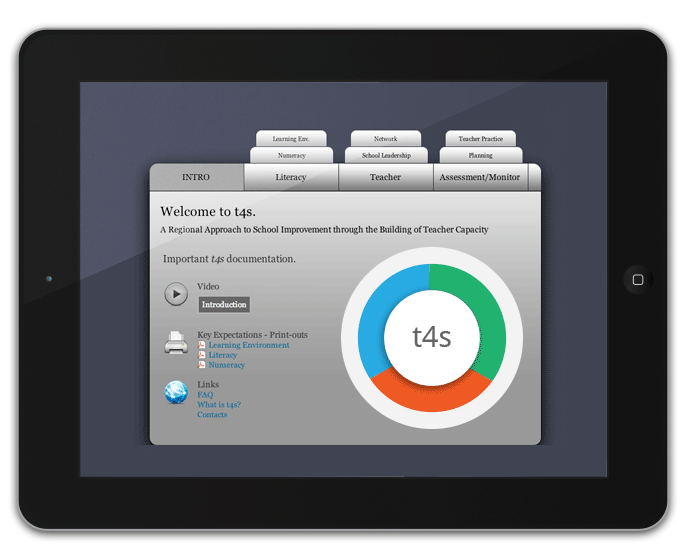 t4s was a literacy and numeracy tool aimed at education professionals, consisting of digital and print-based content.

Developed an end–to–end online solution for the Department of Education covering desktop and mobile devices.
Introduced new methods of communication within the department, including the use of digital channels as an alternative to traditional print-based marketing channels.

Led a team of content developers.
Conceptual and User Experience (UX) design management.
Web design and development.
Digital strategic planning.
Stakeholder management and co-ordination.