Fashion Website
High-end eCommerce website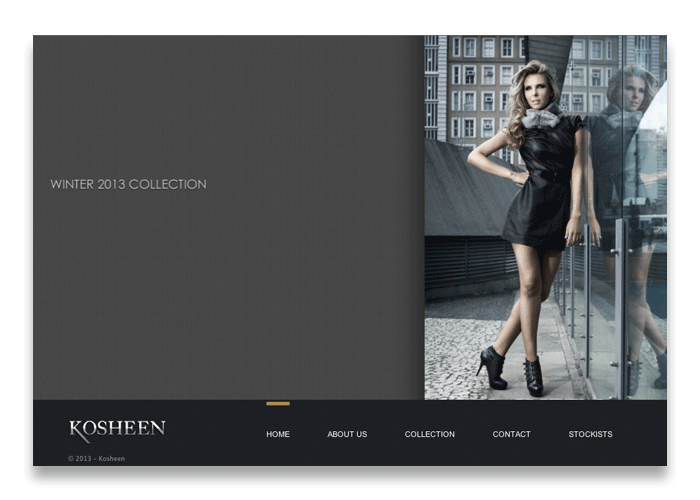 Kosheen is a high-end fashion website, specialising in hand-made Brazilian shoes.
Led the developed of an eCommerce website, comprising several hundred items.
Developed a digital marketing strategy including, SEO, SEM, social media marketing and content management.
Led the creative development from concept to finished product.
Maintained inventory through a database of unique SKUs.
Social Media management, maintaining a calendar of regular updates.
Managed pay-per-click advertising campaigns including search and social ads.