Climate Change Portal
Climate Ready - Interactive climate website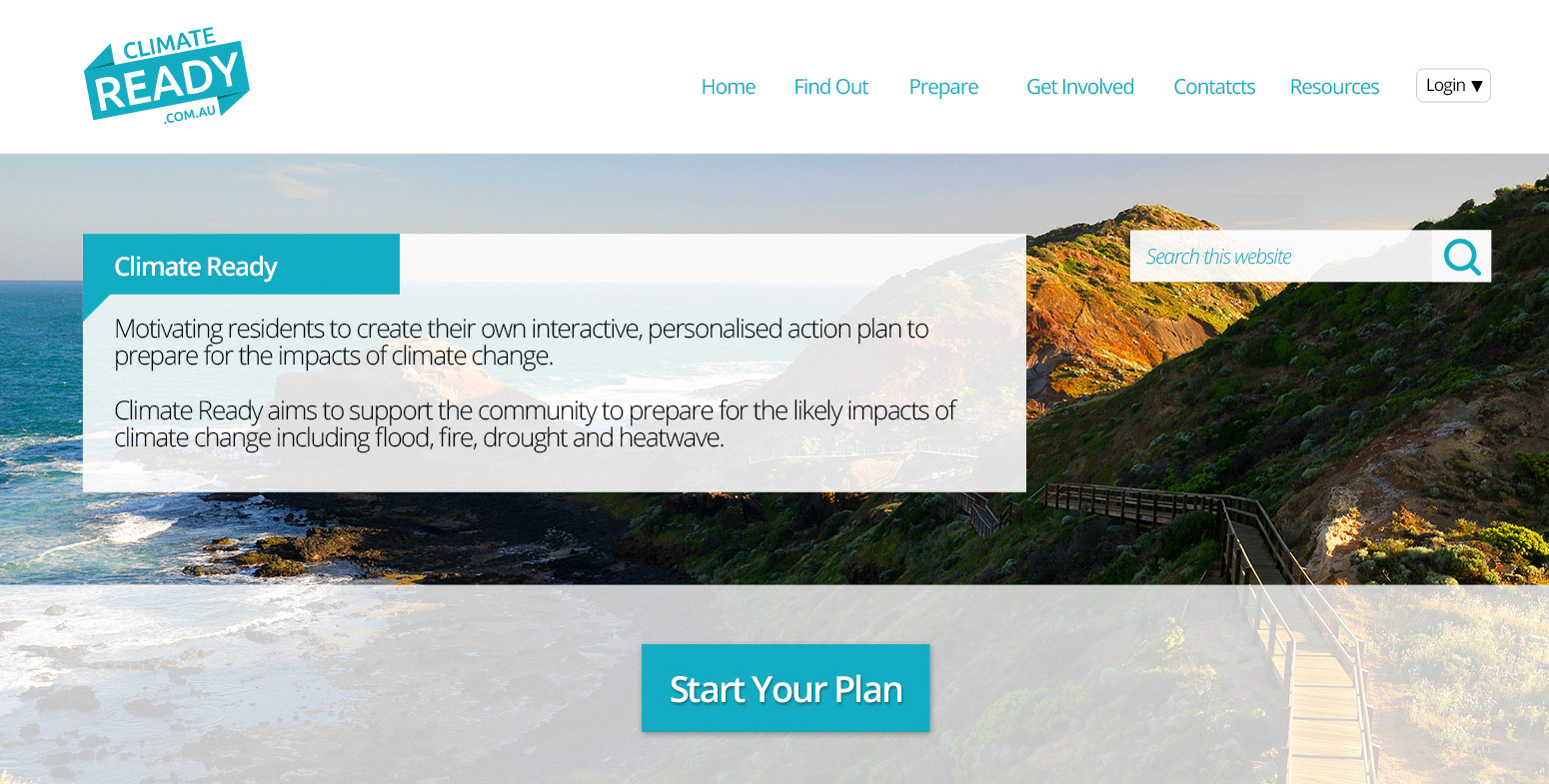 Climate Ready aims to support the community to prepare for the likely impacts of climate change throughout Melbourne, Australia. Climate Ready is primarily an online planning tool.


KEY CONTRIBUTIONS
Developed the Community engagement and marketing strategy.
Creative direction for the complete brand.
Led the marketing research team.
Pitched for and won the creative element of the tender worth several hundred thousand dollars.
Community Engagement and Marketing Strategy
Target market and stakeholder analysis.
Marketing action plan.
Defined the objectives and techniques for a 3 year communication plan.
Developed, managed and facilitated 9 focus group sessions, with 5 researchers to support user experience design.
Led the design team in producing a responsive website with a detailed planning tool, which integrates with Big Data from major government and scientific bodies.
Analytics and Optimisation Strategy
Analytics conversion tracking and key measurement requirements.
A/B split test implementation.